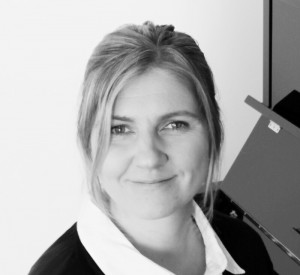 I compose, arrange and produce.
Music has always been a part of my life. While I've done other things, including sociology studies at the University of Lund and running my own café "Vårt Daglige Brød" in the old town of Oslo, music's never left me. I can't imagine a life without composing, tones, keys, and making funny songs with the kids.
In my own music I push limits and experiment. When I compose music for a film, my aim is different – to find the best fit for the film. This is always done in dialogue with the director.
I have a master's in film composing from the Malmö Academy of Music, and a postgraduate degree in contemporary composing from the Norwegian Music Academy. I've composed and produced the music for several documentaries and short films. My background is classical, piano my main instrument since I was 5 years old. I love both acoustic and electronic sound, and especially enjoy combining the two.
My passport is Finnish but my identity is Nordic. I've lived in Norway for the past 12 years, and the five before that in Sweden. I consider myself lucky to have three countries in which I feel at home.
I'm a member of TONO and NyMusikks Komponistgruppe, and always interested in new projects.
Looking forward to hearing from you!